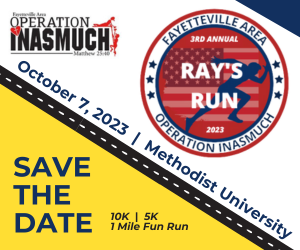 10K, 5K & 1 Mile RACE IS OCTOBER 7, 2023
8:30 AM | Check-in
Methodist University
---
WHAT IS RAY'S RUN?
Ray Helton was the Executive Director of Fayetteville Area Operation Inasmuch from 2017-2019. He brought a vision to life when he championed the programs provided to men living at The Lodge. The Lodge helps homeless men who want to change their lives by giving them a safe place to live and the opportunity to get their lives back on track.
Ray's Run is a 10K, 5K & 1 Mile fun run that serves to honor Ray and build upon the foundation he laid during his time at Operation Inasmuch.
---
WHAT DOES RAY'S RUN BENEFIT?
Simply put, Ray's Run will benefit the Living Hope Program and participants at The Lodge & Frink St.
Our goal is to help men become self-sufficient, obtain employment and overcome any addiction or trauma they may be experiencing.
Our Hope-Giving Model
We strive to be the hands & feet of Jesus to offer relief, recovery, and restoration of hope.
We meet each person where they are, in their unique circumstances, to provide customized services to help them overcome the cause of their homelessness.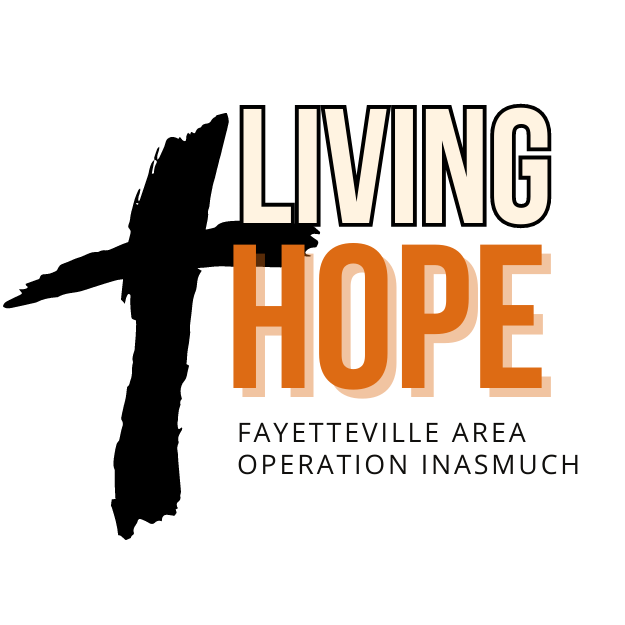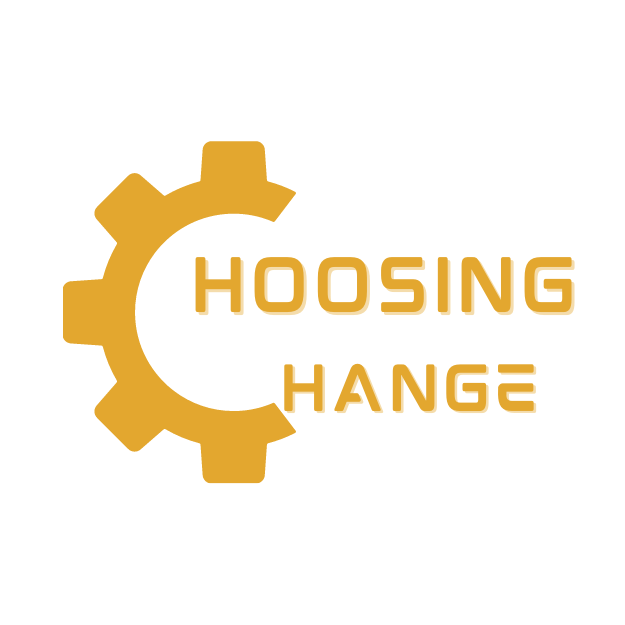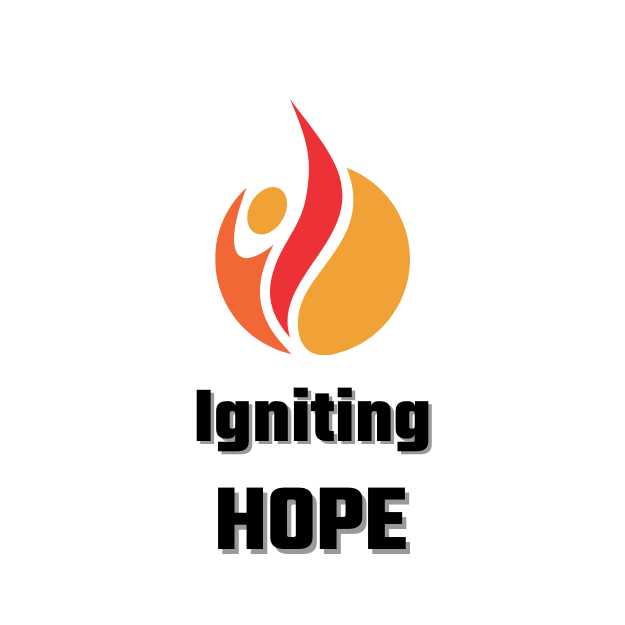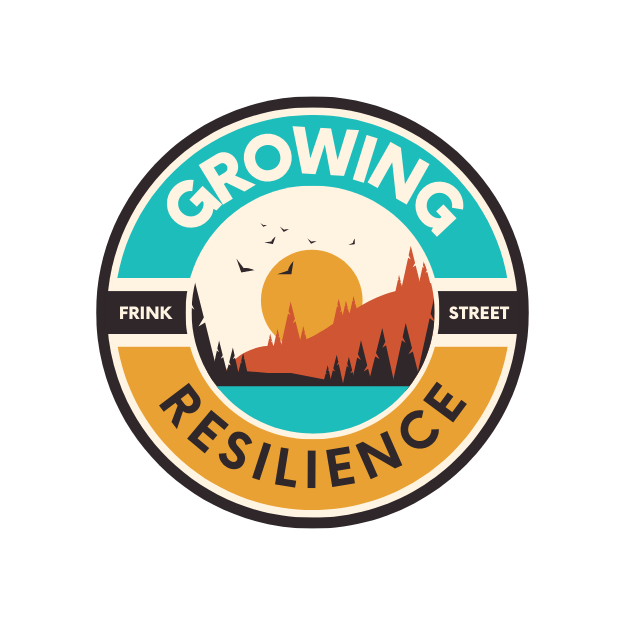 HOW MUCH DOES IT COST?
SUPER EARLY BIRD RATE UNTIL JUNE 30, 2023

WHEN AND WHERE IS RAY'S RUN BEING HELD?
Race day is Saturday, October 7, 2023 with Check-In beginning at 8:00 AM. Ray's Run is being held at Methodist University near Matthews Ministry Center (Parking Lot J). Race map COMING SOON!
10K Race starts at 9:15 AM
5K Race starts at 9:30 AM
1 Mile Race starts at 9:45 AM
The Awards Ceremony starts at 10:30 AM
WHEN AND WHERE DO I PICK UP MY RUN PACKET?
October 5 from 12-2PM @ Inasmuch Office
OR
During Check-In starting at 8:30AM on Race Day
CAN I PARTICIPATE VIRTUALLY?
Absolutely!
For those of you participating virtually, you must submit a screenshot with the distance and time included by Wednesday, October 4th at 12:00 PM. Screenshots should be submitted through the registration page. Instructions can be found here. Winners in the virtual category will be announced on our Facebook page and by email.
Here is an example of the screenshot of distance and time: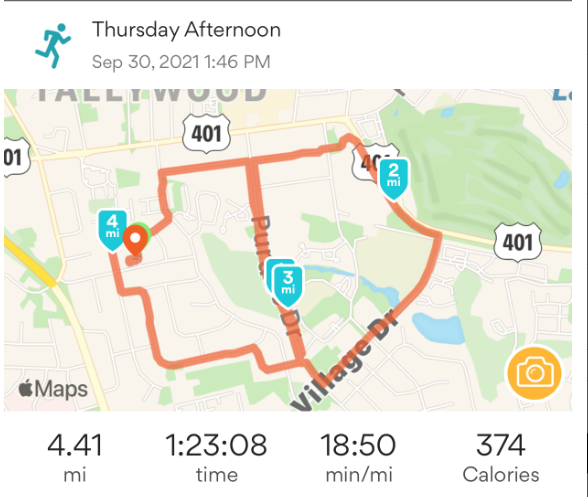 Our virtual option is $35 and you can register through the regular registration page.
WHAT IS THE RACE ROUTE?
HOW CAN I SHARE INFORMATION ABOUT RAY'S RUN WITH OTHERS?
Thanks for helping us spread the word! We have flyers, church bulletin inserts, PPT slides, and social media images available for you.
I WANT TO HELP! DO YOU NEED VOLUNTEERS?
Thank you! You can sign up to volunteer here.
I CAN'T BE THERE THIS YEAR, BUT HOW CAN I MAKE A DONATION?
We'll miss you this year, but are grateful for your support!
WHO DO I CONTACT WITH QUESTIONS?
All questions can be directed to Craig Morrison at raysrun@faoiam.org
WHERE CAN I FIND UPDATES ABOUT RAY'S RUN?
Be sure to check your email to receive updates about Ray's Run.
Follow us on Facebook and Instagram.
---
IMPORTANT DATES TO REMEMBER
June 1-June 31 – Super Early Bird Registration
July 1 – July 31: Early Bird Registration
August 1 – September 22: Regular Registration
September 23 – October 6 (12:00 PM): Late Registration
October 5 (10:00 AM – 12:00 PM) OR (6PM @ Banquet): Packet Pickup
October 1-4: Virtual participants must submit their screenshot of distance and time
October 7: Race Day!
Walk-Up Registration on Race Day ($55) Cash, check, and credit card accepted.
---
Pick a Sponsorship Level
---
Platinum Champion
Sponsorship Level: $3,000
One spot available – our presenting sponsor
Presenting sponsor: "The 2023 Ray's Run powered by XXX"
Top billing on all advertising materials/media promotions for the event, including yard signs placed in heavily trafficked neighborhoods
Supersized Logo on back of race t-shirts (300+) – No longer available after Sept. 22, 2023.
1 reserved 10×10 promotional space at Race Area – ability to distribute merchandise/collateral material
5 free Race Registrations of your choice and a 15% discount for additional employees interested in participating
Placement of promotional merchandise or materials in race packets (300+)
Recognition on event website, Facebook, and emails with Platinum Champion (highest) designation
"Thank you" on event website and Facebook
Become a Sponsor: Platinum Champion
---
Gold Champion
Sponsorship Level: $1,000
Only 3 spots are available
Race Host: "Ray's Run 10K hosted by (Company Name)" or "Ray's Run 5K hosted by (Company Name)" or "Ray's Run 1 Miler hosted by (Company Name)"
Placement of logo on all advertising materials/media promotions for Ray's Run, including yard signs placed in heavily trafficked neighborhoods
X-Large Logo on race t-shirt (300+) – No longer available after Sept. 22, 2023
1 reserved 10×10 promotional space at Race Area – ability to distribute merchandise/collateral material
4 free Race Registrations of your choice and a 10% discount for additional employees interested in participating
Placement of promotional merchandise or materials in race packets (300+)
Recognition on event website, Facebook, and emails with Gold Champion designation
"Thank you" on event website and Facebook
Become a Sponsor: Gold Champion
---
Silver Champion
Sponsorship Level: $500
Four Spots Available
Example: "2023 Race T-shirts made possible by XXXX"
Large Logo on race t-shirt (300+) – No longer available after Sept 22, 2023.
1 reserved 10×10 promotional space at Family Activities Area – ability to distribute merchandise/collateral material
3 free Race Registrations and a 10% discount for additional employees interested in participating
Placement of promotional merchandise or materials in race packets (300+)
Recognition on event website, Facebook, and emails with Silver Champion designation
"Thank you" on event website and Facebook
Become a Sponsor: Silver Champion
---
Bronze Champion
Sponsorship Level: $350
Small Logo on race t-shirt (300+)
1 reserved 10×10 promotional space at Race Area – ability to distribute merchandise/collateral material
2 free Race Registrations and a 10% discount for additional employees interested in participating
Placement of promotional merchandise or materials in race packets (300+)
Recognition on event website and Facebook with Bronze Champion designation
"Thank you" on event website and Facebook
Become a Sponsor: Bronze Champion
---
Vendor Booth
Sponsorship Level: $150
Unlimited Spots
Business Name listed on race t-shirt (300+)
1 reserved 10×10 promotional space at Race Area – ability to distribute merchandise/collateral material
1 free 5k Registration and a 10% discount for additional employees interested in participating
Placement of promotional merchandise or materials in race packets (300+)
Recognition on event website and Facebook with vendor designation
"Thank you" on event website and Facebook
Become a Sponsor: Vendor Booth