Breakfast
Since our founding in 2006, we have served over 300,000 hot, nourishing, home-cooked breakfast meals to over 8,000 low-income and homeless people on weekdays. This program also provides various resources and services. These include mail call, hygiene kits, haircuts, and doctor visits on a weekly basis.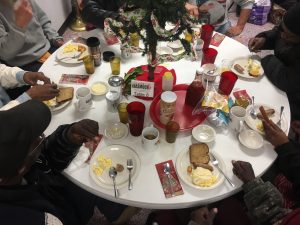 Living Hope at The Lodge
While The Lodge provides a place of rest, it has become more than a night/emergency shelter. Living Hope at The Lodge offers life skill classes, group and individual counseling, and we are in the process of adding trauma recovery to our list of services so that Christ can fully restore their hope for a brighter future.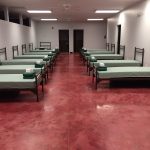 Able-Life on Frink Street
Our Frink St. houses are where we transition Lodge members into homes we have built or renovated in a once-neglected historic downtown neighborhood. Frink Street residents maintain a job and sobriety while they prepare for an independent future.