These names are the wonderful people and friends that have faithfully shared their money and gifts.
We are so humbled and honored!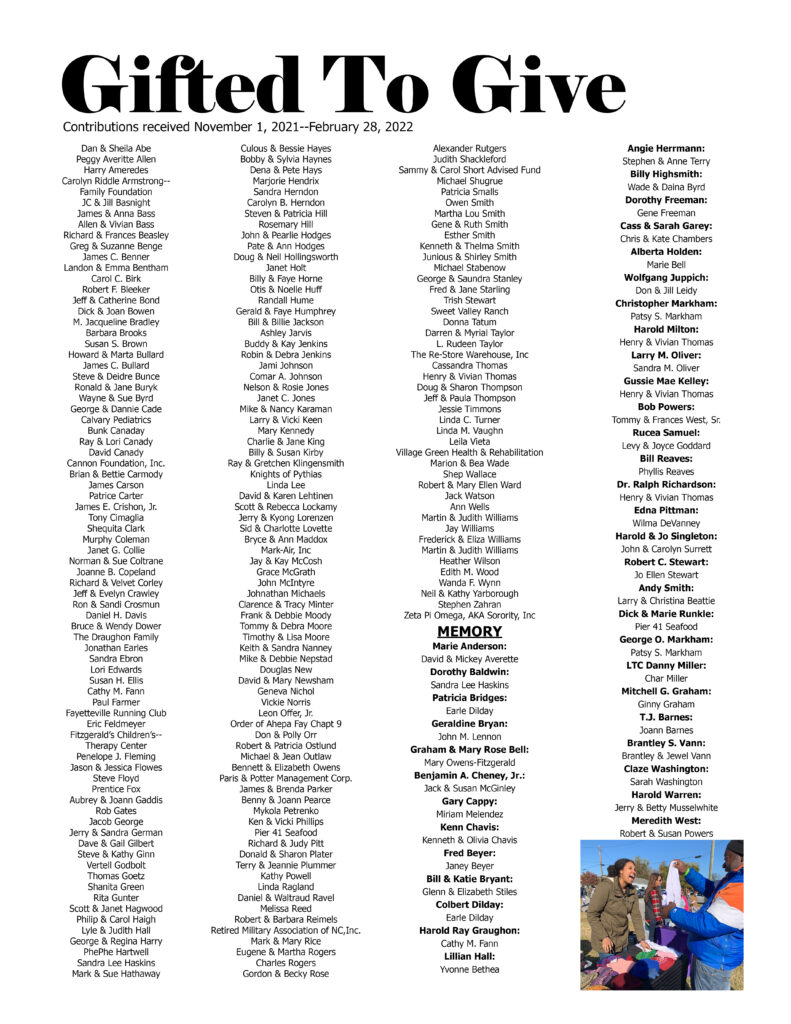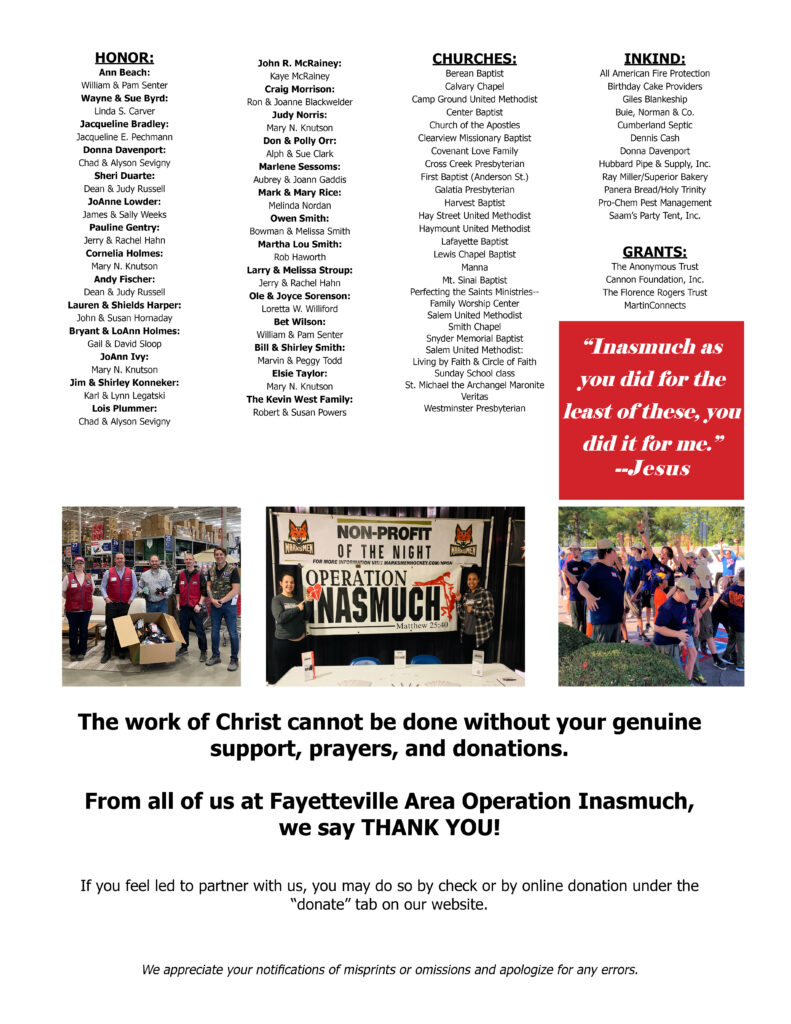 If you would like to download the Gifted to Give pages & have your own copy, click the button! From there, the PDF version will be available and you can print it. Thank you, again, for your support!