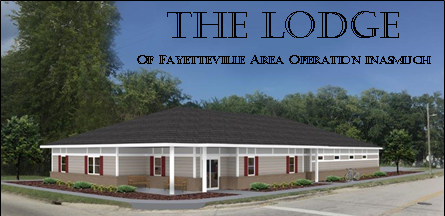 PAINTING –  The exterior is completed & the interior is well underway 11.28.16! 
The Fundraising Goal is 500K. We've raised over 200K and have applied for grants to provide building supplies, 
as well as matching grants to maximize the funds we've already raised!
…Want to be a part of this exciting mission to homeless men in our community?

Volunteer your time & talent:
-Construction
-Painting, landscaping, etc.
-Provide gifts in-kind
-Offer your professional services in-kind
-Share info about local grant opportunities
-Share this update with your circle of email and social media contacts!
-or- Donate funds for construction costs: