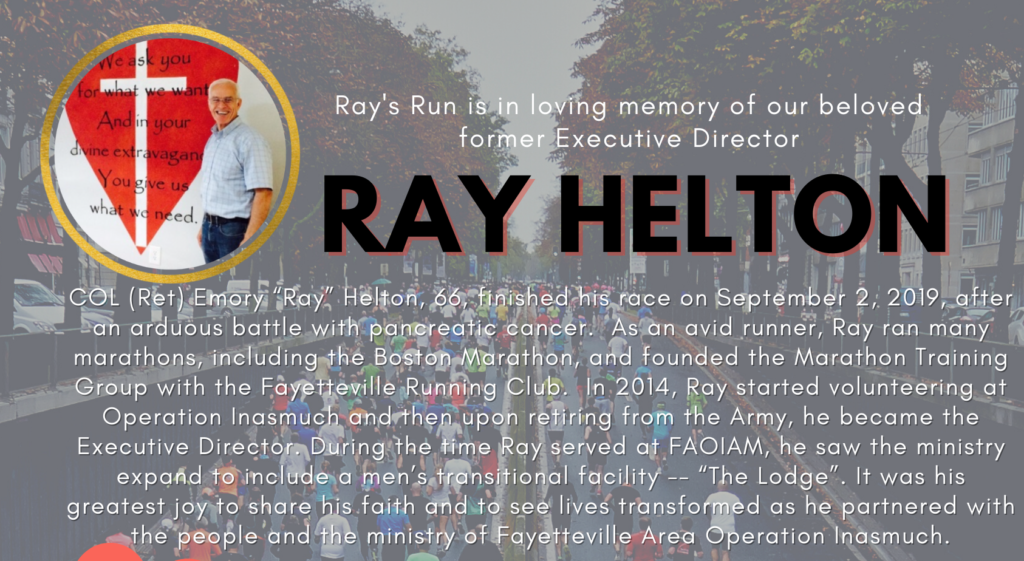 Welcome to Ray's Run homepage!
We are so looking forward to a month of running, walking, and making memories in honor of Ray Helton. All information (sponsors, prizes, etc) can be found by clicking the button below.
Feel free to print it out and share!
Ready to register? Click above and thank you for
honoring Ray Helton with us!