BREAD 'N BOWLS – 2018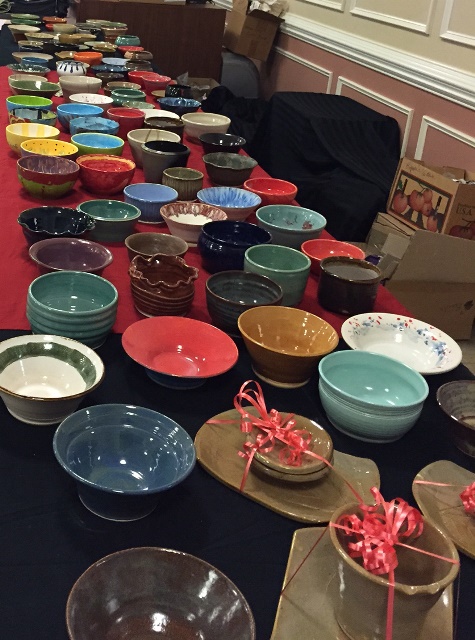 It's almost time for the Bread 'n Bowls fundraiser!  The eleventh annual event will be held on February 23rd as a Fourth Friday Event in historic downtown Fayetteville.
We are blessed by the generosity of Hay Street United Methodist Church for hosting the event in their beautiful fellowship hall.  Bread 'n Bowls is supported by hundreds of volunteers, donors and sponsors and is organized by a remarkable committee, cooks, servers, decorators and event coordinators to make it a huge success. Our 2017 Event raised ~$27,000!
Each year Bread 'n Bowls adds new potters who bring an impressive selection of handmade NC pottery.  We also feature a limited supply of bowls that have been hand-painted by our homeless family.  And, once again our silent auction will feature an eclectic assortment of products and services donated by local merchants.